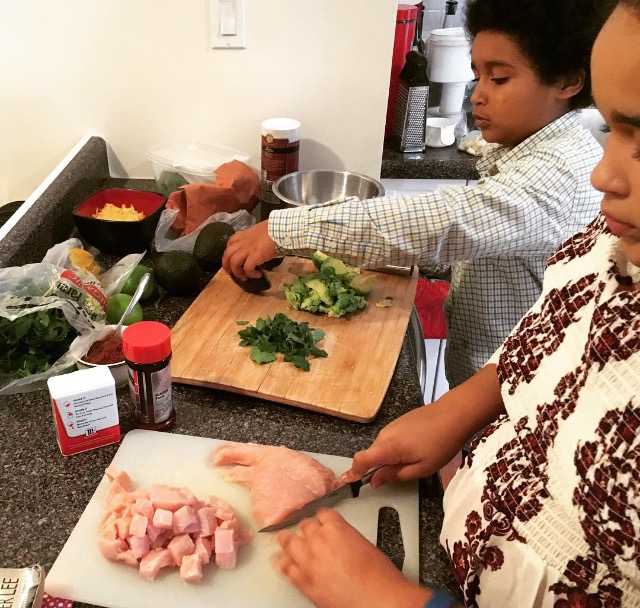 Focus. Concentration.
Cooking with my kids is one of the many things I love to do when I have them. Preparing dinner together, then enjoying the amazing food we make together.
Yesterday was taco Thursday. My son made the guacamole and my daughter made the chicken to put into the tacos.
Its great to see them become so interested in cooking and enjoying the process.