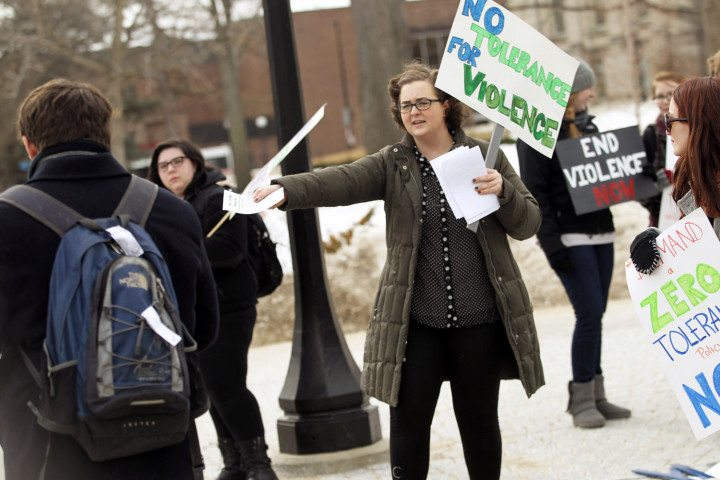 An excerpt from THIs article: http://nypost.com/2014/05/06/the-real-rx-for-campus-rape-give-up-on-liberal-answers/
By Naomi Schaefer Riley
Sexual assault is a serious crime. If campuses are really seeing these rates of violence, then nothing less than an overwhelming police presence is called for.

Not the keystone campus cops, either, but gun-wielding officers protecting women as they walk to classes, parties and club meetings, even escorting them home from dates. Maybe Ray Kelly would be up to the job; then again, even New York's worst neighborhoods don't report these rates of violence against women.

In the second (more likely) scenario, there's been no epidemic of assault but instead a preponderance of sexual encounters fueled by bad judgment and free-flowing alcohol.

In which case, again, things would've been much better handled had conservatives been in charge. We'd get single-sex dorms, more restrictions on drinking, perhaps even some classes on chivalry instead of ones about the "rape culture."

Recall the response of the late John Silber when Boston University students objected to his policies restricting visits to the rooms of members of the opposite sex. BU's president explained: "It is not our job to provide a 'love nest' for our students."

Just think of how many unwanted sexual encounters that policy alone might have prevented.

Instead, the liberals have run the show when it comes to dealing with regrettable campus sex — and screwed things up completely.

First, they stepped back (far back) from endorsing (let along enforcing) traditional beliefs about sexual restraint.

Then they embraced the claim that every drunken hookup is rape. The idea was to stigmatize such hookups (or at least the men involved) — yet the result was at least equally to undermine the notion that rape is a serious violation whose perpetrators must be stopped and punished.

Next, the campus bureaucrats substituted college disciplinary hearings for actual prosecutions. Yet these hearings protect the rights of neither the victims nor the accused.

Finally, these administrators have perpetrated the myth that rape is some kind of political issue. No, it's a crime. As with any other crime, when it happens, students should call the police. Not the dean, and certainly not the White House.
Read more HERE