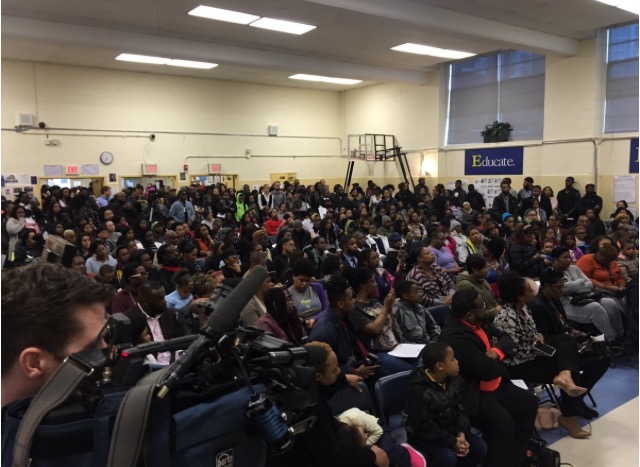 I love this comment:
"Visibly missing/ Deafeningly silent on this issue:
1. White feminists
2. White feminists who love to complain that black women like Michelle Obama &/or Beyonce are not feminist enough
3. Minority groups who continually ask Black people to speak up for their cause (Immigrant Associations, LGBTQ Associations, non-black Muslim organizations etc)
4. Rachel Dolezal.
5. Non-black celebrities who love black D & enjoy wearing cornrows & 'acting black' eg: Kim K, Iggy Azalea
Did I miss anyone?"
It's one of the 54,436 reasons why modern feminism is a joke and will continue to be.
Only Black People Showed Up To The DC Town Hall Meeting To Address The Surging Number Of Missing Black And Latina Girls
Earlier this year, the Women's March On Washington drew crowds that totaled close to 5 million attendees. Simultaneous marches were held in cities worldwide as women from all walks of life banded together to protest against various women's issues from equal pay to reproductive rights, which have long been central to political debate.
But where were these women when DC's town hall meeting to address missing black and latina girls was taking place? Nowhere in sight.
Read more HERE