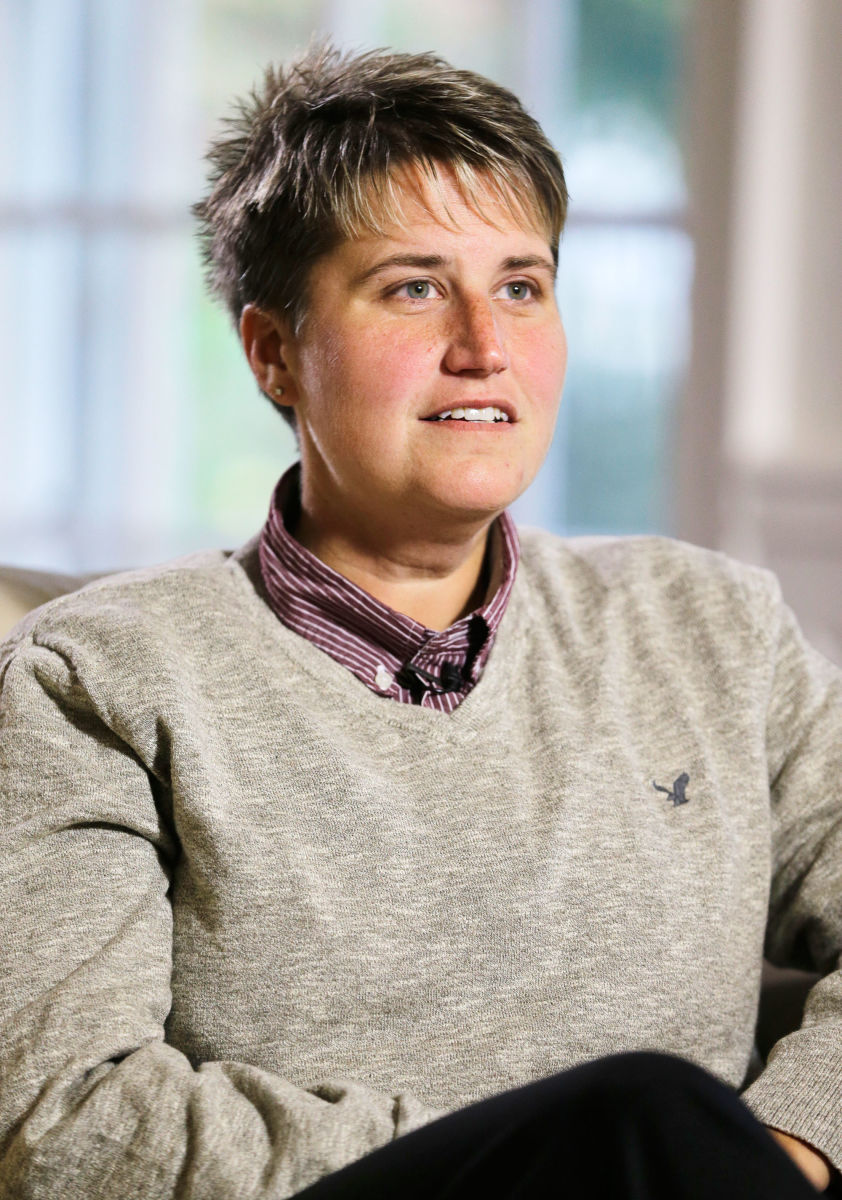 Fellas, your sperm is valuable. I actually thought about anonymous sperm donation when I needed funds many years ago. I'm so glad I never did it and never will.
It is a really bad choice for men.
1) I didn't want little Clayshwaans and Claytinas running around without knowing their biological father.
2) I know now that couples like this might SUE YOUR ASS FOR CHILD SUPPORT if their marriage goes south…yes, it's true.
3) I am glad I actually married the mother of my kids. Whaaat?!? Yup. Being married still matters, especially in family court. Being a baby daddy is not the same as being a husband. If I wasn't married to her, my journey in family court hell would have been a lot worse.
4) I LOVE my multi-colored kids. Absolutely LOVE them.
If you want Lilly white kids….ADOPT!!!!
If you want to give birth naturally, the only way to do this is to get impregnated by ….a….man
A white Ohio woman is suing a Downers Grove-based sperm bank, alleging that the company mistakenly gave her vials from an African-American donor, a fact that she said has made it difficult for her and her same-sex partner to raise their now 2-year-old daughter in an all-white community.

Jennifer Cramblett, of Uniontown, Ohio, alleges in the lawsuit filed Monday in Cook County Circuit Court that Midwest Sperm Bank sent her the vials of an African-American donor's sperm in September 2011 instead of those of a white donor that she and her white partner had ordered.

After searching through pages of comprehensive histories for their top three donors, the lawsuit claims, Cramblett and her domestic partner, Amanda Zinkon, chose donor No. 380, who was also white. Their doctor in Ohio received vials from donor No. 330, who is African-American, the lawsuit said.

Cramblett, 36, learned of the mistake in April 2012, when she was pregnant and ordering more vials so that the couple could have another child with sperm from the same donor, according to the lawsuit. The sperm bank delivered vials from the correct donor in August 2011, but Cramblett later requested more vials, according to the suit.

Cramblett is suing Midwest Sperm Bank for wrongful birth and breach of warranty, citing the emotional and economic losses she has suffered.