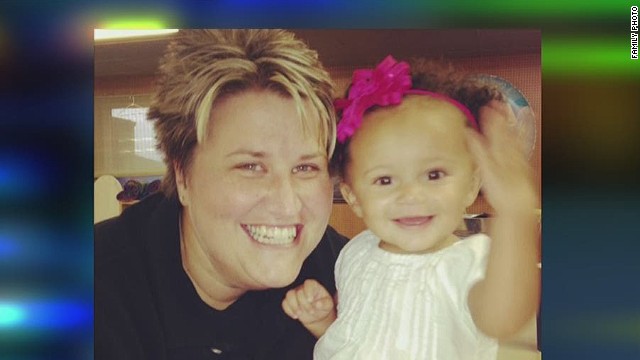 I find it so interesting that this lesbian mother is so unwilling to embrace the child for who she is. I guess some people feel it's okay to be selective when it comes to acceptance and/or tolerance
#Lovewins?
I heard about this a while ago and I am glad to see this result. Deal with it. Maybe next time, if you want to get pregnant, have sex with a white man or adopt.
From the Chicago Tribune Article: http://www.chicagotribune.com/suburbs/downers-grove/news/ct-dupage-sperm-bank-suit-met-0904-20150903-story.html
A judge Thursday dismissed a lawsuit filed by an Ohio woman against a west suburban sperm bank whose clerical error resulted in the birth of her mixed-race daughter.

DuPage County Judge Ronald Sutter tossed the suit after lawyers for Midwest Sperm Bank argued that the woman's claims lacked legal merit. But the judge said Jennifer Cramblett of Uniontown, Ohio, could refile her lawsuit under a negligence claim.

Cramblett, who did not attend Thursday's hearing, filed suit last year against the Downers Grove-based sperm bank alleging wrongful birth and breach of warranty following the birth of her daughter, who is of African-American ancestry.

Cramblett and her same-sex partner purchased sperm with the understanding that it was from a Caucasian donor, but later discovered that the sperm bank had sent material from an African-American donor. The mistake was caused by a clerical error, and the bank later issued an apology and a partial refund.

Cramblett, who is white, said she loves her daughter, Peyton, 3. But Cramblett was raised around stereotypical attitudes about people of color, she said, and she has "limited cultural competency" around African-Americans.

However, the judge ruled Thursday that her suit could not proceed under either standard alleged.

Attorney Bob Summers, representing the sperm bank, argued that Cramblett's claim of "wrongful birth" could not be legally sustained in a case where a healthy child was born. "Wrongful birth" cases are meant to address situations where parents say medical testing was negligent and failed to show risks of congenital or hereditary disorders to a child before birth, he said.

The judge agreed and dismissed that claim.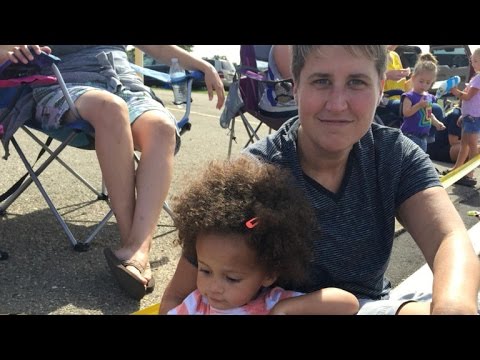 Her own words from the lawsuit:
"Getting a young daughter's hair cut is not particularly stressful for most mothers, but to Jennifer it is not a routine matter, because Payton has hair typical of an African American girl," the lawsuit said. "To get a decent cut, Jennifer must travel to a black neighborhood, far from where she lives, where she is obviously different in appearance, and not overtly welcome."
"Jennifer's stress and anxiety intensify when she envisions Payton entering an all-white school," the lawsuit says. "Ironically, Jennifer and Amanda moved to Uniontown from racially diverse Akron, because the schools were better and to be closer to family."
"Jennifer is well aware of the child psychology research and literature correlating intolerance and racism with reduced academic and psychological well-being of bi-racial children."