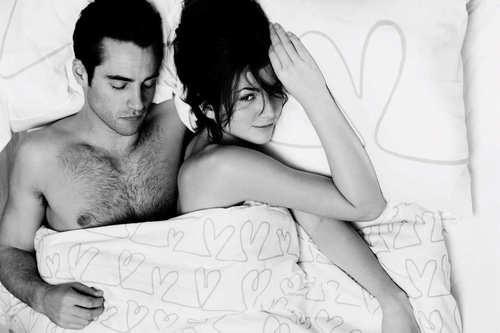 Another selfish woman…another fatherless child. Sad.
From Yahoo.com…
On the best days of my life, and the cruelest hours of the night, I have always had an inner-meditation: I am excited about the future. However, this summer, when I turned 37, while licking the wounds of yet another rough breakup, my mantra didn't seem to be working. I suddenly felt a lot less poised about the one thing that had always mattered most: motherhood.

Nothing could change the fact that I would never be a young mom like my own — one of the million things I worshipped about her and had hoped to emulate; but, much more disturbing, as I took a relationship inventory I realized that as my longing for motherhood had grown over the years, my taste in men had apparently gone way off-script. None of my boyfriends had ever wanted children, or wanted children with me; they were often children themselves, or did not safely belong anywhere near innocence.

With the men I love and those who love me back — the artists, the exotic, the electric, guys my girlfriend refers to as "men with a high degree of difficulty" — any passive-aggressive, poorly communicated suggestion that we shift from "pull-and-pray" to "stay-and-pray" has only caused fighting and hysteria … even years into the relationships, even when I was engaged. Ultimately, my looming desire for motherhood factored into all the bad breakups, and I always regretted pushing so hard.

In between relationships, I developed a lot of baby shame. I convinced myself that wanting kids continually ruined everything; that I was luring these men in with promises of romance and recklessness, then sucker punching them with some whiny wannabe-housewife whom they didn't recognize and couldn't wait to shed. I hated her; she scared them all away. Although, I never figured out why — in their eyes — I wasn't allowed to have sensuality, joie de vivre, AND ovaries and a biological clock. But it seemed like I had to choose: Be the girl who fucks or be the girl who breeds.

Obviously, none of these guys were meant to be, for reasons beyond baby-making. But wanting kids so damn badly also felt like a violation of cool-girl code. Smart, sexual, self-sufficient women aren't supposed to have anxiety about these things! I mean, is there anything less Gloria Steinem than losing your shit over the ticking clock? Modern women are supposed to have well-hung lovers, exasperating girlfriends, and Saarinen tulip chairs (check, check, check); we're not supposed to pray that our fibroids shrink, take prenatal vitamins like Valium, and work our Ovia app like a Carrie Mathison mission.

And yet: I can't change who I am. I want to create life. I want to be someone's mom. But which road do I take, at 37.5, with a history of falling for the sweet and vicious, to get there?
Click here to read the rest of the article.