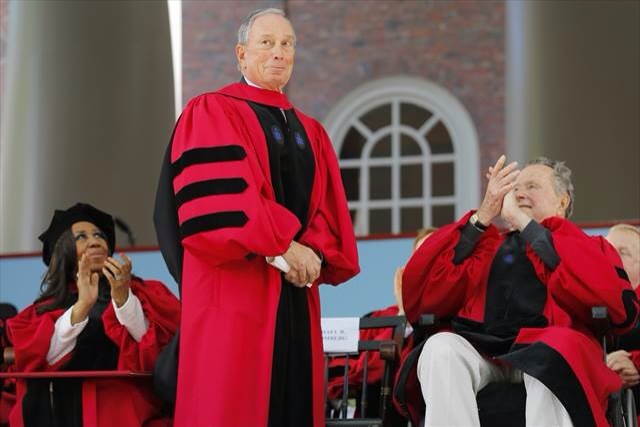 Former Mayor Michael Bloomberg lashed out Thursday against intolerance by liberals on college campuses during a fiery speech to Harvard graduates.
I am intolerant of intolerance.
Most people don't know what the word intolerance even means…or sexist, or racist, or homophobic. I hope some of these colleges rid themselves of these ideological cults that have infested so many campuses by the time my kids want to attend. If not, I might have to go back to school like Rodney Dangerfield as set a few of these communists, I mean students out.
I follow what is going on. I've been seeing how incredibly "intolerant" so many people on the political left truly are. It's crazy. I'm glad someone with enough money to not give a damn finally spoke up about the totalitarianism, the shadow court system to try felony crimes and the mob rule that is so pervasive in colleges today. Thanks Bloomberg!
Delivering the main speech at Harvard's 363rd commencement in Cambridge, Mass., Bloomberg complained that campuses have become citidels of "modern . . . McCarthyism" where conservative views are too often shunned and shouted down.

"In the 1950s, the right wing was attempting to repress left-wing ideas. Today, on many campuses, it is liberals trying to repress conservative ideas, even as conservative faculty members are at risk of becoming an endangered species," he said.

"And that is probably nowhere more true than it is here in the Ivy League."

"Isn't the purpose of a university to stir discussion, not silence it?" Bloomberg continued.
Read more HERE