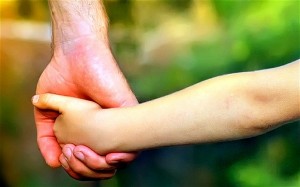 Tell me, how is this good for any society?
Britain's 130,000 estranged fathers
Study reveals one in eight divorced fathers has lost all contact with their children
From this article in The Telegraph: http://www.telegraph.co.uk/news/uknews/10461291/Britains-130000-estranged-fathers.html
One in eight divorced or separated fathers has lost all contact with their children, a study shows.
Almost a million men in the UK are estimated to have dependent children with whom they do not live. Almost 130,000 of them have no contact at all with their children.

The figures are contained in an analysis of the state of family life in Britain published today. It shows that despite moves to give fathers from broken families a greater role in their children's lives, 97 per cent of parents with primary caring responsibility for children are mothers.

Fathers with new families after remarrying or starting a new relationships are also twice as likely to have lost touch with their other children.

The figures emerge from a study by the National Centre for Social Research (NatCen) using data produced for the annual British social attitudes survey.
Earlier this year a report by the Centre for Social Justice, a think tank set up by Iain Duncan-Smith, estimated that more than a million children are growing up in the UK without a father as a result of a "tsunami of family breakdown". It found some of the poorest neighbourhoods are "men deserts" where children grow up without male role models.

The NatCen study, based on survey responses, suggested its figure of 980,000 men who have dependent children with whom they do not live, was likely to be a substantial underestimate.

Eloise Poole, of NatCen, said the importance of economic factors in parental contact was a cause for concern. She said: "Some fathers simply don't have the financial resources, or spare bedrooms, to be able to maintain regular contact with their children."