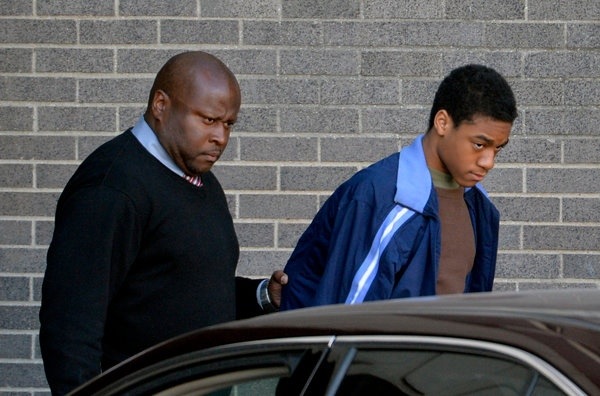 "Some may do it because they don't have that leadership at home, and they just want to have people around that they feel comfortable with."
This kind of stuff has been happening for decades. It is a sad truth that few want to acknowledge or point out.
The first question I had when I read this was, "where is the kid's father?" Check. He has one. Does he live in the same house? Nope. I'm curious as to WHY?
It's not the sole reason for widespread violence among young black men but fatherlessness is one of the biggest contributing factors.
The Moynihan Report pointed it out in the mid 60's.
This is yet another sad story of a good kid getting caught up in our prison system. Let's not forget about the person who got killed for just walking down the street! Sad all around. But let's not look for the government to fix this. They can't. It's up to us to do the work it takes to change things.
From the New York Times:
Kahton Anderson had all the status symbols a 14-year-old in his world could want: Air Jordans and Reeboks, sometimes a new pair every month. Name-brand sports clothes. A new PlayStation 4.

And, lately, a silver .357 revolver.

The gun flashed recently at rush hour on the B15 bus, crossing from Clinton Hill to Bedford-Stuyvesant, in Brooklyn, when Kahton fired toward another teenager, the police said, instead striking a 39-year-old man on his way home. The man died soon after. Though Kahton had not yet graduated from middle school, he was taller than the detective escorting him out of the local precinct house.
Read the rest of story HERE