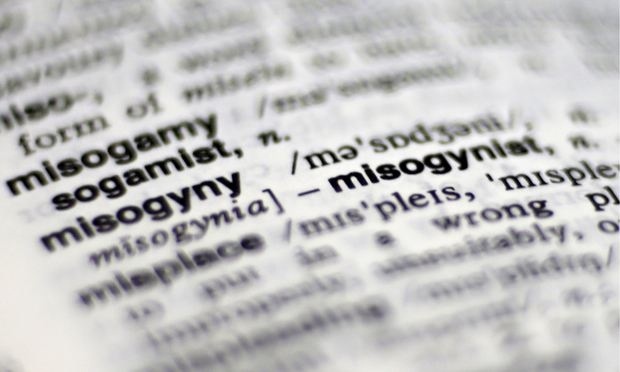 The campaign against everyday sexism has shown that a deeply unpleasant vein of misogyny still runs through our society. But in highlighting the antisocial, misguided behaviour of some unreconstructed individuals, it is important to be aware that such behaviour is not representative of most men's attitudes. More worryingly, from the perspective of a progressive sexual politics there is a danger that the campaign is promulgating a view that any direct sexual advance is tantamount to harassment. If directly propositioning somebody for sex is automatically condemned as misogynist, as the campaign appears to assert, then the movement risks being highly counterproductive to the feminist cause and playing into the hands of the sexually repressive, patriarchal ideology that feminism strives to counter.

………..

The liberal left should be envisaging a society where adults of both genders are comfortable both making and receiving straightforward sexual propositions. Indeed, surely the feminist movement should be encouraging women to practice such directness of approach, since leaving the initiation of any kind of romantic encounter to men means that a keystone of the patriarchy remains unmoved.

The behavioural codes of contemporary society already make it extremely difficult for both men and women to approach strangers with a view towards making sexual advances. This should be a source of regret to us all. There is no shame in feeling and expressing sexual attraction, and we should be promoting conditions that give rise to as much mutual sexual pleasure as possible. After all, it's one of the greatest pleasures life offers. And it's free! Of course, this very freedom exemplifies why unencumbered sexual pleasure presents such a problem for those who would support the sexually repressive ideologies that still prevail today.

We can all agree that aggressive, lewd behaviour is deplorable. But what lies behind some of the crude and boorish conduct catalogued by everyday sexism is repressed sexuality. It is only by becoming more sexually liberated that those energies might come to be expressed in a respectful way. To promote the outright condemnation of any and all direct sexual propositions would be a disastrously regressive step for the feminist movement. It is a clear indication of how much ground the left has ceded in the recent decades that any of this needs restating at all. Whatever happened to the sexual revolution?
Read more HERE