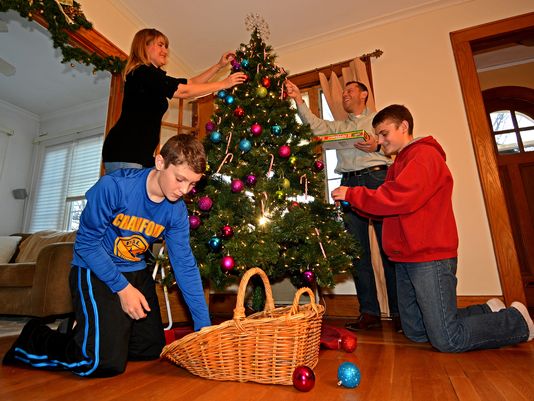 This CAN happen:
An excerpt from his article: http://www.usatoday.com/story/news/nation/2013/12/22/divorce-holidays-relationships/4040525/
Judy and John Reggio of Cranford, N.J., divorced in February after almost 17 years of marriage — but they're not going to let that get in the way of some holiday traditions.

John came by the house to decorate the Christmas tree with Judy and their sons, John, 14, and C.J., 12. And on Christmas morning, he'll arrive early to join them for breakfast and watch the kids open presents.

They are among a growing group of divorced couples whose efforts to get along without warfare are upending the stereotype of bitterness and hostility so often associated with divorce.

Her ex was skeptical at first about all the togetherness, says Judy Reggio, 46, a freelance writer. "My answer to that was, 'We can make this what we want to. There are no rules.' "

That mind-set is apparently spreading, according to relationship and divorce experts, who say that divorce today doesn't have to mean constant sparring. Former partners can indeed get along — and not just at the holidays. And although there may be plenty of acrimony with the split, they add, it can fade with time.
Read more HERE